Tucked away in a vibrant corner of Geneva exists a haven for the finer things, a sophisticated showroom that seamlessly fuses the world's of automative excellence, wine and fine art in a welcoming setting that is nothing short of breathtaking. The groundbreaking Cars & Arts showroom is not merely a place to shop, but a contemporary sanctuary that invites guests to touch, explore and admire the best of luxury — from supercar icons to high-end wine and captivating artworks — embarking on a immersive journey that invigorates the senses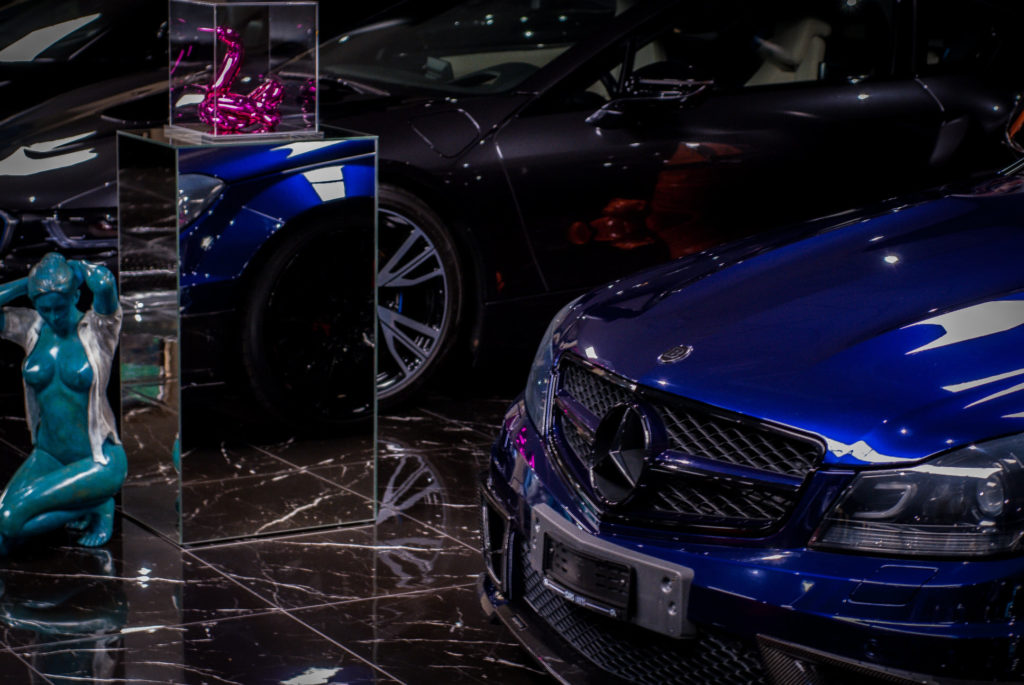 An artful showcase of the world's finest creations
From the moment you step into Cars & Arts, it's clear that every item on display has been carefully curated to perfection. The showroom is the brainchild of the visionary, Lebanese-born owner, Nicolas Lteif, a life-long automotive aficionado, whose love for cars was a family affair ignited at an early age. But what began as a destination for automative dreaming, quickly blossomed into a wider celebration of craftsmanship as a whole, with the integration of exquisite works of art and other fine amenities, thanks to the profound influence of Nicolas's wife, Sarah. Today, the showroom's ethos centers around artfully showcasing a unique selection of the world's finest creations — exceptional cars, fine art, rare wines and cigars — in a relaxed atmosphere, that allows a discerning clientele to marvel and appreciate them.
Where automative excellence and fine art collide
A symphony of automative contours and inspiring art works
As you wander through the space, it's impossible not to be awestruck by the sheer beauty of the cars on display. From sleek Lamborghinis to an iconic Mercedes Brabus, the vehicles are a testament to human ingenuity and a visual spectacle that inspires. As your eyes wander past a symphony of automative contours, the walls come alive with an eclectic display of paintings, sculptures and installations, including iconic works by Jeff Koons, floral canvases by Daniel Lapp and pop-art paintings by Christophe Mandallaz. This is more than just a showroom, but a place for storytelling. The carefully chosen products brings together established and emerging talents from across the globe, and shares their story with the world.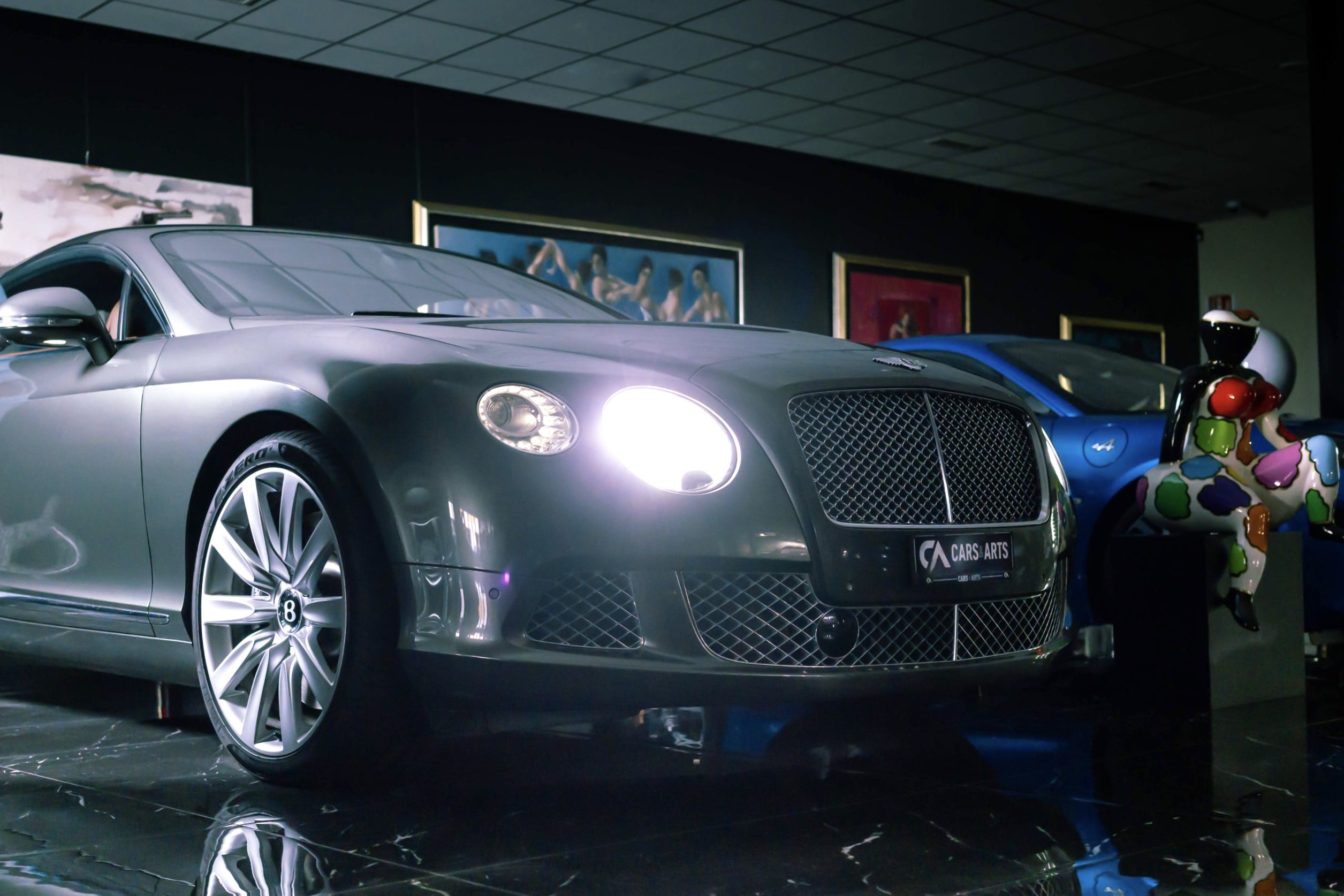 Products in showroom ©Cars & Arts
A place to escape the mundane and dream
Whether you're a seasoned collector or simply someone who appreciates the finer things, Cars & Arts offers a unique opportunity to indulge your passions and discover new ones. The showroom is designed to make luxury products more accessible, and be a welcoming place where one can meet, dream, explore and discover without feeling pressure. This is not a place solely for car enthusiasts; it's for anyone who appreciates the artistry and craftsmanship of exceptional creations. So if you're looking for an opportunity to escape the mundane, look no further than Cars & Arts.
Elevated Living Newsletter
Sign up to our weekly newsletter and get inspiration and news delivered straight to your inbox.