In the fast paced world of fashion and beauty, competition is fiercer than ever with emerging designers and brands looking to stand out from the crowd. With an ever-growing selection of products to choose from and a highly competitive industry full of creative ideas, the need to maintain a strong brand image has never been more important. Without a doubt, separating yourself from the rest may seem like a daunting task — but in the expert hands of The Amanqi Consultancy; a digital consulting agency dedicated to offering all-encompassing, innovative solutions that propel brands forward, it's a whole lot easier.
Launched in 2016, The Amanqi Consultancy is a contemporary branding and PR firm — founded in Geneva and now based in Dubai — offering an impressive range of creative and digitally superior solutions that set brands apart from the rest. Uprooting conventional approaches, the agency provides an all over concept, from developing brand identity, storytelling and refining digital assets, to community building and leveraging industry contacts, so that your message is projected across reputable channels to the right consumers. For founders Manal and Amani Waqi, it's about building a tailored strategy from start to finish, and embracing digital tools and modern approaches —whether it's launching a digital showroom that connects brands with buyers from across the globe, or hosting international pop-up events that enable shoppers to discover the products in person, while having a good time too.
From diamond rings to hand-crafted bags and sustainable activewear, The Amanqi Consultancy makes a point of showcasing unique and upcoming designers in fashion, beauty and culture, aiming to give a voice to fresh talent, and just as important, to highlight their story to the rest of the world. 
Read on for our conversation with founders Manal and Amanqi Waqi. 
Tell us about The Amanqi Consultancy? How did it start?
Manal: The idea was born six years ago in Geneva, when after finishing my studies in London I returned home to Switzerland and started exploring different passions of mine. I had been creating editorial content for an online blog at the time, and having always been interested in fashion and culture, I enjoyed discovering new brands or products and writing about them. Incidentally, I started getting contacted by the brands themselves, as they liked my communication style and were interested to be featured in the articles. It's funny because I'd always found myself drawn to communications, but didn't quite know how to transform that passion into a career. Naturally, as I became more intentional about writing and promoting brands, and we started hosting pop-ups to showcase talented emerging designers to our community — which received a lot of interest— it all came together and I set up The Amanqi Consultancy, with my sister Amani.
Why did you transition to Dubai? How did this impact your business?
Both: We moved to Dubai because of our parents career, but alongside this, a lot of our clients were actually based there. We were not especially aware of it at first, but Dubai is the hub for luxury fashion and beauty in the Middle-East, with shoppers travelling from across the world to discover the creative brands that are based here. For this reason, being in Dubai greatly benefitted our business, as we were able to access a multitude of unique brands and emerging talents, and connect them with our community in Switzerland. Simultaneously we have been able to advertise our Swiss clients in Dubai, connecting two different communities— with strong links to jewellery, fashion and more—and growing our client's reputations on an international scale.
How do you select the brands you work with?
Both: We don't really have a specific criteria or required budget for the brands that we work with. It's more about giving a chance to emerging designers and young talents whose stories deserve to be heard. We're certainly more focused on fashion and jewellery, but have worked with a diverse range of brands from gifting companies to chocolatiers and local beauty labels. In all, we look for substance, quality and uniqueness. And, if I can put it this way: for brands that reflect a contemporary overall concept, with talent at its core.
During the pandemic you launched a Digital Showroom, tell us more about it ?
Both: In addition to our PR and branding services, hosting events and digital experiences have become a big part of what we do. Pop-ups have been extremely beneficial in raising awareness about our clients, while giving consumers the ability to engage directly with brands in a beautiful space. As we were unable to host in person events due to the pandemic, we had to think outside the box and find a new way to connect shoppers with our clients. And so the Digital Showroom was born. It's an immersive online experience that offers a range of activities, from digital presentations of the brands, to 1-1 meeting appointments with buyers and industry experts and interactive workshops that provide valuable insight on current trends. It gives international exposure to brands that are otherwise unknown, while supporting those designers who are testing the water — giving them valuable feedback on how to improve.
Online platform © The Amanqi Consultancy
What can we expect from Amanqi this year?
Both: As well as continuing to represent our clients, we hope to lead the way with unique pop-events that bring together the different worlds of fashion, jewellery and more. I think people more than ever are craving that personal connection and care about the quality of the products they are investing in. We have a lot of interesting things lined up, but we're very excited for our collaborative event 'The Suite 2' with elevatedliving, which seeks to showcase a selection of Swiss and Middle-Eastern luxury brands in a fun and social setting.
What sets you apart from other agencies in the region?
Both: We are dedicated to growing our client's reputation from start to finish, whether that's helping you develop your brand identity and design assets, or highlighting your products to the right consumers on an international scale. We're results driven and seek to activate as many marketing channels as we can, all while ensuring full brand coherence. In all, we seek to represent a contemporary wave of professionals that understand modern culture at large, and help shape the futures of emerging designers.
Connect with The Amanqi Consultancy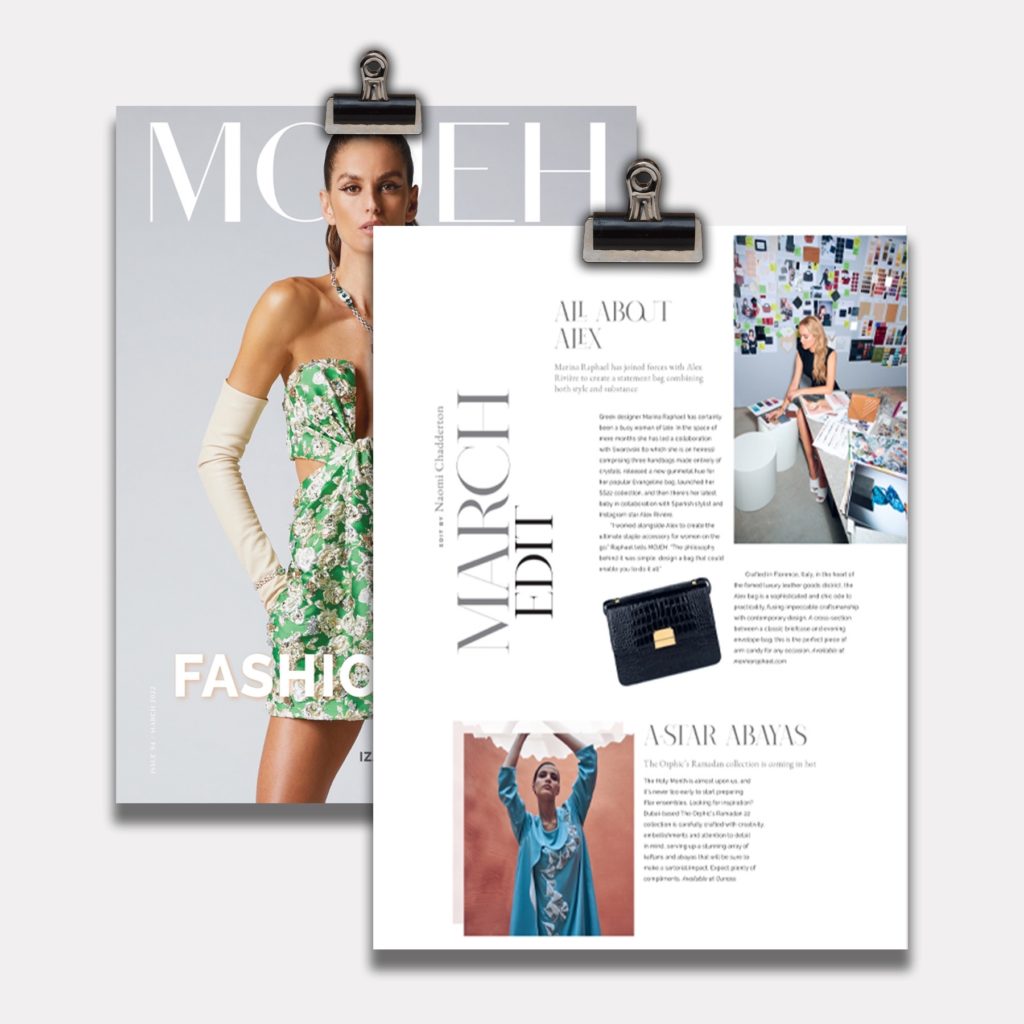 Elevated Living Newsletter
Sign up to our weekly newsletter and get inspiration and news delivered straight to your inbox.