Valentine's Day is quickly approaching, and whether you're in a couple, with a group of friends or flying solo, it's the perfect opportunity to do something different.
Geneva's best hotels and restaurants have been ready and waiting for weeks, and with an overwhelming influx of Valentine's Day promotions and gifts on offer, navigating the holiday stress-free can be pretty difficult. Regardless of where you stand or how you plan on spending it, we're here to inspire you with our top 5 things to do this Valentines Day.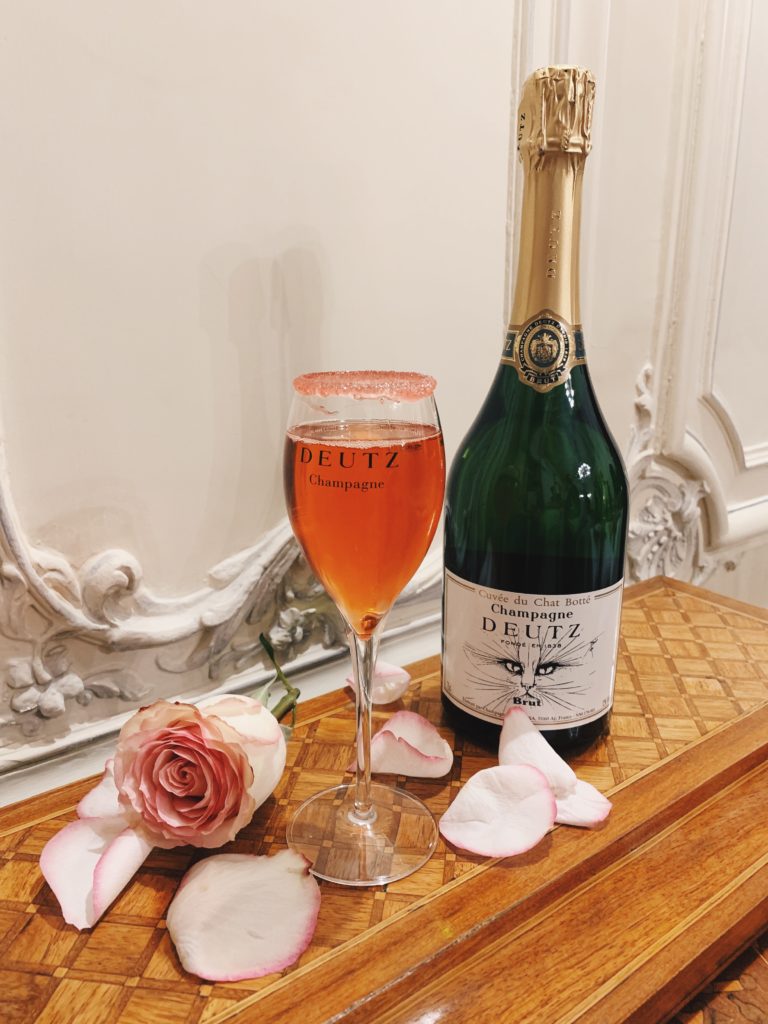 Valentine's Day cocktails and treats at Hotel Beau-Rivage
Instead of agonizing over getting a dinner reservation at a restaurant on Valentine's Day, why not treat your partner to a romantic cocktail and sweet treat for two. Hotel Beau-Rivage have introduced their "Week of Love," promising 7 days of romantic experiences around the hotel. At the charming "Le Bar," the hotel will serve a "Love potion" cocktail, with Deutz champagne and sweet liquor, and "The Raspberry Heart," a creamy raspberry and rose water cake perfect for the occasion.
Date & Time : 14th February, 19:00-21:30
Where: Beau-Rivage Geneva, Quai du Mont-Blanc 13, 1201 Genève

Reservations:
022 716 66 66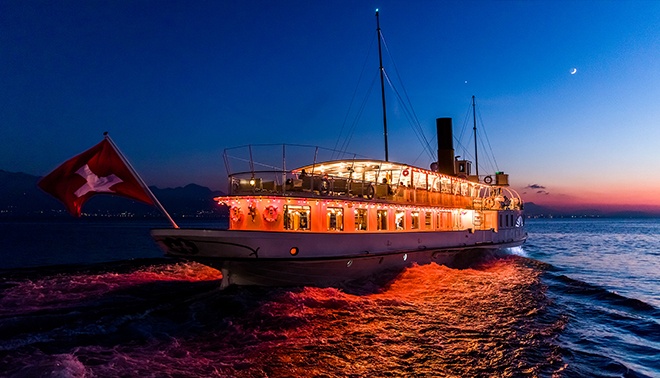 Valentine's Day dinner cruise across the Lake Leman
It's no secret that some of the most beautiful views of Geneva can be seen while exploring the Lake Leman aboard a ferry boat. Taking a tour across the city's lakefront guarantees a visual treat, with the towering cascade of water which is the Jet d'Eau and the snow-capped peak of the alps glistening in the distance. For Valentine's Day, why not take a tour of the Lake Leman while dining on the CGN's romantic dinner cruise. The cruise will run for a two hour period, offering guests a gourmet meal with breathtaking views of the region.
Date & Time: 14 February, 20:00-22:20
Where: CGN Mont-Blanc, Quai du Mont-Blanc 1, 1201 Genève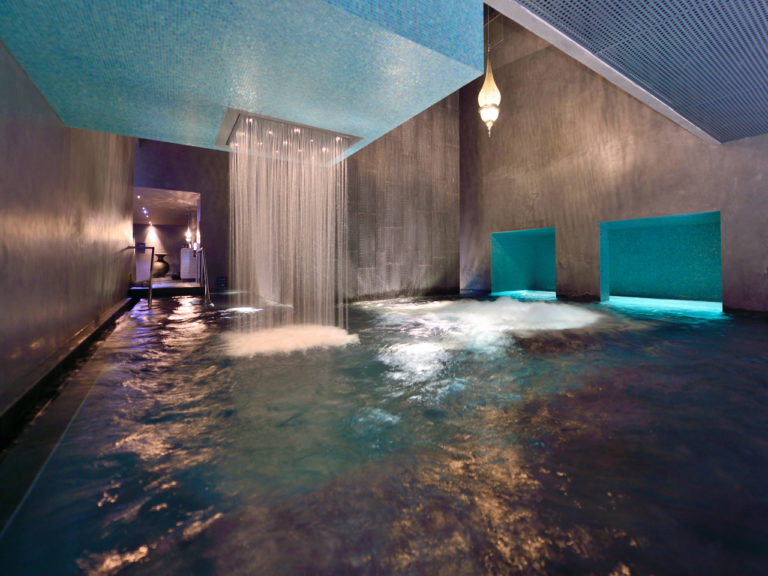 Oriental spa escape at Bain-Bleu Hammam and Spa
Sitting in the most idyllic part of Lake Leman, Bain-Bleu Hammam & Spa is a modern health oasis with breathtaking views of Geneva. Spread out over 3000 m2 with indoor and outdoor pools, jacuzzis, whirlpools, and an oriental-inspired Hammam and relaxation room, this is the perfect city escape.  For Valentine's Day, Bain-Bleu is offering a duo spa package including entrance to the Baths and Hammam area, a couples Valentine's massage, and a selection of either a Toblerone chocolate fondue with fresh fruits or a mini fondue with champagne. If you and your loved one are in need of some relaxation and self-care , this is the perfect Valentine's Day treat for you. 
Date & Time: 14 February, 09:00-21:30
Where: Quai de Cologny 5, 1223 Cologny
Reservations: 022 318 48 28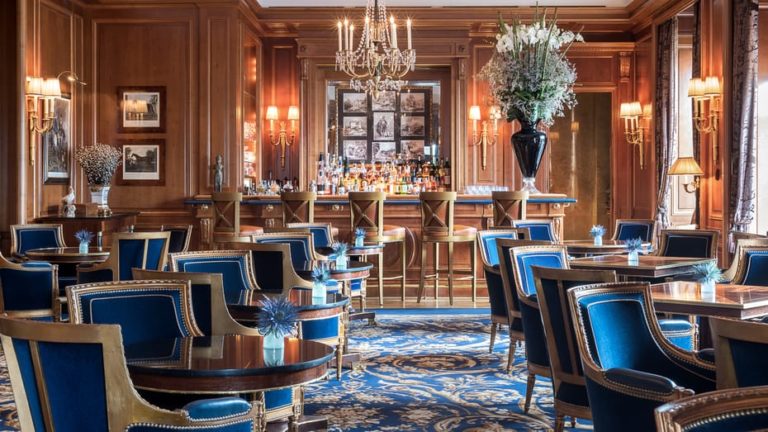 Valentine's Day gastronomy at Le Bar, Four Seasons Hotel Geneva
It's hard to imagine a more romantic setting than the Four Seasons Hotel des Bergues Geneva, elegantly poised at the edge of Lake Leman with magnificent views of the Jet d'Eau and Mont Blanc. Among the hotel's many restaurants, the famed "Le Bar" serves exquisite Mediterranean gastronomy in an elegant and charming space. The lavish interior featuring intricate brocades, French doors and chandeliers is reminiscent of the imperial era, and couldn't be a more perfect setting for a Valentine's Day meal. Click the link below to see their special menu for the day.
Date & Time: 14th February, 19:00-22:00
Where: Four Seasons Hotel des Bergues Geneva, Quai des Bergues 33 , 1201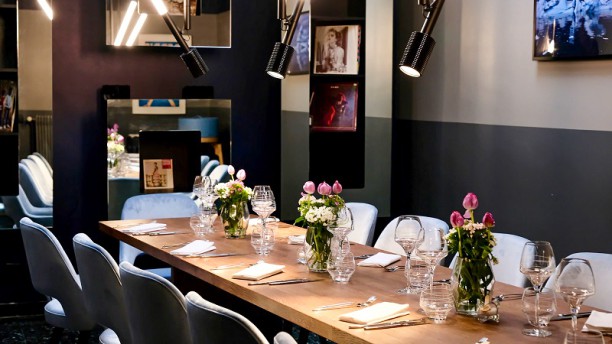 Valentine's Day gastronomy at Le Bar, Four Seasons Hotel Geneva
Located in the heart of the Eaux-Vives District, Hélios is a contemporary restaurant where great food and a stylish atmosphere are not compromised. The restaurant serves gastronomic European cuisine in a totally stylish space, featuring lush velvet furnishings, chic lighting and trendy marble tabletops. For Valentine's Day the restaurant has partnered with local flower studio Pamé, who will be hosting a live flower workshop showing guests how they create beautiful flower arrangements. After the workshop, guests are welcomed to relax, dine and enjoy the romantic atmosphere at the restaurant.
Date & Time: 14 February, 18:30-00:00
Where: Rue des Pierres-du-Niton 5, 1207 Genève
Reservations: 022 736 93 93
Elevated Living Newsletter
Sign up to our weekly newsletter and get inspiration and news delivered straight to your inbox.
Sourced Images: Picture 1 – ElevatedLiving Picture 2 – Beau-Rivage Hotel, Picture 3 – CGN Cruises, Picture 4 – Bain-Bleu Hammam and Spa Geneva, Picture 5 – Four Seasons Hotel des Bergues Geneva, Picture 6 – Helios Restaurant