What if you could enhance your image, improve your overall self-confidence and shop more efficiently by discovering the colours that flatter you most? At Girls Gown Bad's new color workshop with stylist Nadia De Col, you'll learn just that and walk away with the knowledge and confidence to dress your best.
Hosted by Girls Gown Bad, a Geneva-based dress rental business that makes luxury fashion more attainable and sustainable, the workshop is aimed at helping you elevate your image, by uncovering which colours—within clothing, make-up and jewellery—suit you the most.
The workshop will offer an interactive experience, where guests will delve into the world of color typology and fashion, guided by the passionate expert Nadia De Col. As a stylist and image consultant, with a professional business in style coaching, Nadia has guided people from a range of industries, helping them to define their style identity and live a more satisfying life.
Curious as to how this partnership came to be, we spoke with Girls Gown Bad founders, Yvana and Jo Crivelli, to learn more about the workshop and what's on offer.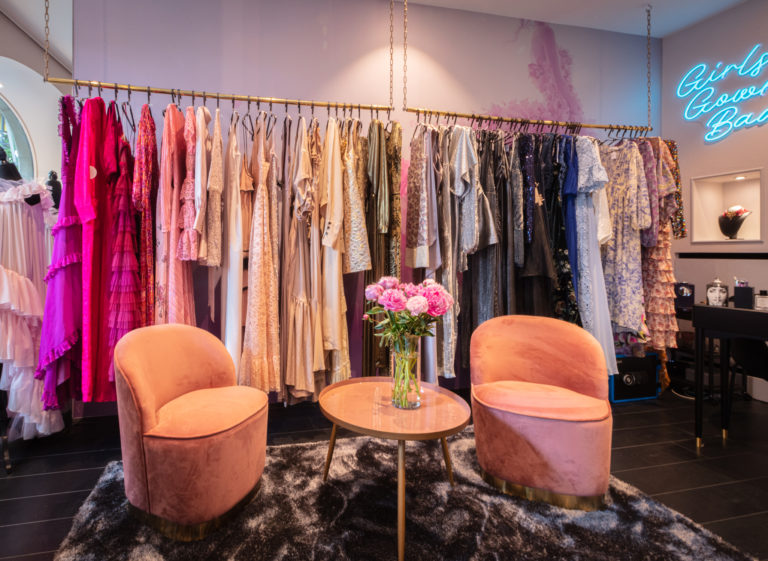 What workshops are you offering?

We're offering a workshop dedicated to colour and style, and above all: defining the shades that flatter you naturally, helping you to look and feel your best. We've partnered with founder of Style Strategy, Nadia De Col, who will personally advise and guide each guest, giving them the tools to make the right wardrobe choices. It's going to be a really fun experience, where guests will get to explore our showroom here in Geneva, try on a range of dresses from luxury brands, and get familiar with the world of rental fashion.
Why did you partner with Nadia De Col?
Both of our businesses are really dedicated towards the same goal: empowering people through fashion and showing them how to use it to their advantage, while shopping more responsibly. We are both very passionate about sustainable fashion, and try to promote the philosophy of shopping less and investing more in long-lasting clothes. We're also looking forward to learning from Nadia, as this will help us to better advise our clients on different clothing styles.
How will the workshop function?
The workshop, held at our showroom on Monday 27th of July, from 12-2pm, will consist of a creative learning experience, where attendees will be introduced to the topics of colour typology and style. Guided by Nadia, a group of 4 participants will discover their own individual color palette, and learn how to combine colors—within clothing, make-up and jewellery—to enhance their assets. Each participant will then have a dedicated one-to-one session with Nadia, where she'll give personalised advice and tips on how to style their colours. The whole experience, costing Fr.130.-, features a specially prepared healthy bowl, accompanied by a glass of champagne—we really want participants to relax and have a great time while learning.
What will the participants learn from the workshop?
Participants will really get to know more about themselves; discovering the colours that suit them best and gaining the confidence to use them. The colour analysis will open their eyes to the role of colour in the wardrobe, and steer them towards making lasting clothing choices. Overall, Nadia will give them the knowledge to elevate their image, which in turn, will boost their self-confidence.
What can participants expect from the showroom?
It's going to be a really exciting experience, where participants can explore our showroom and get familiar with the concept of renting fashion. They'll be able to try on a wide range of luxury dresses—that come in different colors, shapes and sizes—while discovering unique designers from around the world. We really hope to show people the benefits of renting fashion, and that you can access high-end clothing while still being sustainable.
Do you plan to create other workshops in the future?
We're looking forward to seeing the feedback from our first edition, but we've certainly got a lot more ideas and topics to explore with Nadia!
What are you most looking forward to with this workshop?
We're really excited about offering a creative space for people to learn and grow as individuals. We cannot wait to help women feel more confident, while giving them more knowledge on sustainable fashion and renting clothes. The workshop will provide them with a new understanding on themselves, and an ability to style efficiently and shine for every occasion!
Click below to purchase a ticket and secure your space at the color styling workshop
Elevated Living Newsletter
Sign up to our weekly newsletter and get inspiration and news delivered straight to your inbox.