There's nothing quite like the magic of the holiday season. The snow all around, friends and family coming together and exchanging precious gifts, like a dazzling piece of jewellery that'll put a smile on anyone's face. Jewellery is, without doubt, a thoughtful and meaningful gift – one that endures over time and symbolises some of the most important moments in our lives. What's more, is gifting a customised piece of jewellery, with an entirely unique design by Racine Jewels.
Everyone has different tastes, but Racine Jewels—who hand-craft bespoke fine jewellery in Geneva—have something for every personality. The fine jewellery house work with a variety of sustainably sourced gemstones and diamonds, creating eye-catching pieces that stand-out on any occasion. Every piece is intricate and unique, and never created the same way twice. The designers Miriam Bergesen and Pedro Oselieri, invite customers to collaborate with them, choosing from a range of beautiful stones and creating their own designs. But it's so much more than creating jewellery. It's about expression. Offering a unique piece of art that tells a meaningful story, highlights an important memory and can even evoke particular emotions, through the magical language of colors.
There's really no greater gift this festive season, to show those dearest how much they mean to you, than by offering bespoke fine jewellery by Racine Jewels. You'll be able to create one-of-a-kind items at your desired price point, and even trade in your own jewellery, as they are willing to transform it. Racine is our go-to jewellery brand for gift shopping this year, so scroll on to see our favourites picks for a loved one.
For the nonconformist — Kite Earrings
The kite-shaped earrings are composed of delightful pear shaped aquamarine gemstones, arranged upon smaller cut pink sapphires, set in rose gold and blackened silver. When creating the earrings, Miriam and Pedro were inspired by an image of an art-deco style perfume bottle, which explains their geometric shape. After sketching out the pieces, the design-duo chose to pair vibrantly coloured gemstones, that would give a bold and energetic feel to the earrings. It's a total statement piece, whose angular shape and eye-catching colors, evoke a sense of confidence — and are perfect for those who like to have a little fun with their jewellery.
For the modern woman — Vanadium Necklace
The Vanadium necklace is a modern yet timeless piece that you can't go wrong with. For this creation, Miriam and Pedro transformed an old hand-crafted ring they had already made — turning it into a necklace. They extracted the centre piece of the ring, remodelled it and attached it to a contemporary chain. The result: a playful yet elegant necklace composed of a rare chrysoberyl stone, surrounded by delicate pink sapphires, set in white and blackened gold. The subtle shape shows off the striking stone at the centre, allowing its unique color to radiate and shine. Whether dressed up or down, the piece is just perfect — and the chrysoberyl stone is said to bring the wearer great clarity and strength.
For the young-spirited – Norma Ring
This candy-coloured pinkie ring is composed of pastel-toned chrysoberyl, encircled by pretty pink sapphires, set in rose gold. The gemstone itself inspired the ring's unique size, as the chrysoberyl was particularly small and stood out best within a tiny frame. It's a delicate piece, whose soft and gentle tones are full of childlike references — and rightly so, as it was named after the designer's young daughter, Norma. It seems to be tapping into our collective desire to escape the present, and revel in the joy of our youth and childhood innocence. Overall the ring is dainty, a little retro and definitely one-of-a-kind.
Book a consultation or get in touch with the designers, to find out more about creating the perfect holiday gift.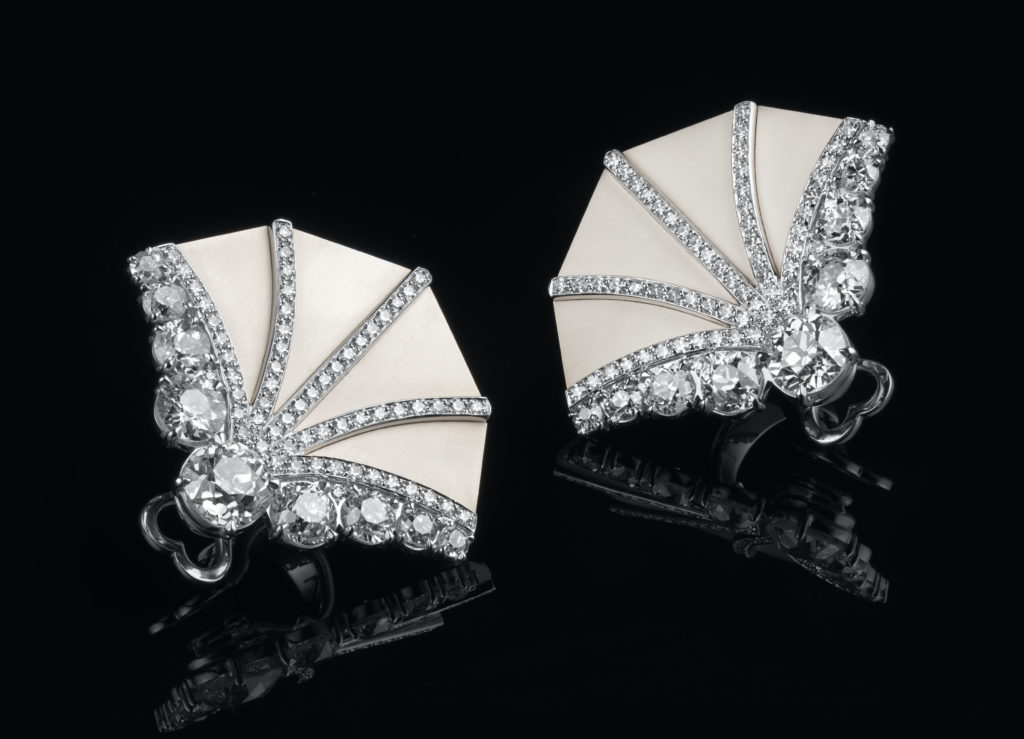 Elevated Living Newsletter
Sign up to our weekly newsletter and get inspiration and news delivered straight to your inbox.