Since launching Racine Jewels three years ago, Husband and wife Pedro Oselieri and Miriam Bergesen, have been committed to operating a purposeful business, that champions artisans and minimises the environmental impact of the jewellery industry. Through a series of socially responsible and sustainable initiatives, the design duo have managed to empower local craftsmen, while crafting unique, beautiful pieces, too. From modern styles to timeless classics, sparkly earrings and engagement rings, Racine produce quality jewellery that stands out on any occasion.
The designers have taken an ethical approach to creating jewellery. They work with locally-sourced materials, purchase already-cut stones from trusted auction houses and in many cases, re-purpose diamonds and gems found in vintage and antique jewellery. And if that didn't already impress you, most of the stones used in their creations are re-shaped locally—cut and polished in house—by skilled craftsmen, ensuring an ethical production.
Through their progressive production methods and high-quality pieces, Miriam and Pedro demonstrate that luxury and sustainability can co-exist, and even help to preserve artisanal skills for a more sustainable future. Intrigued by their vision, we sat down with the designers to find out more about their latest creations and how they integrate sustainability in their work.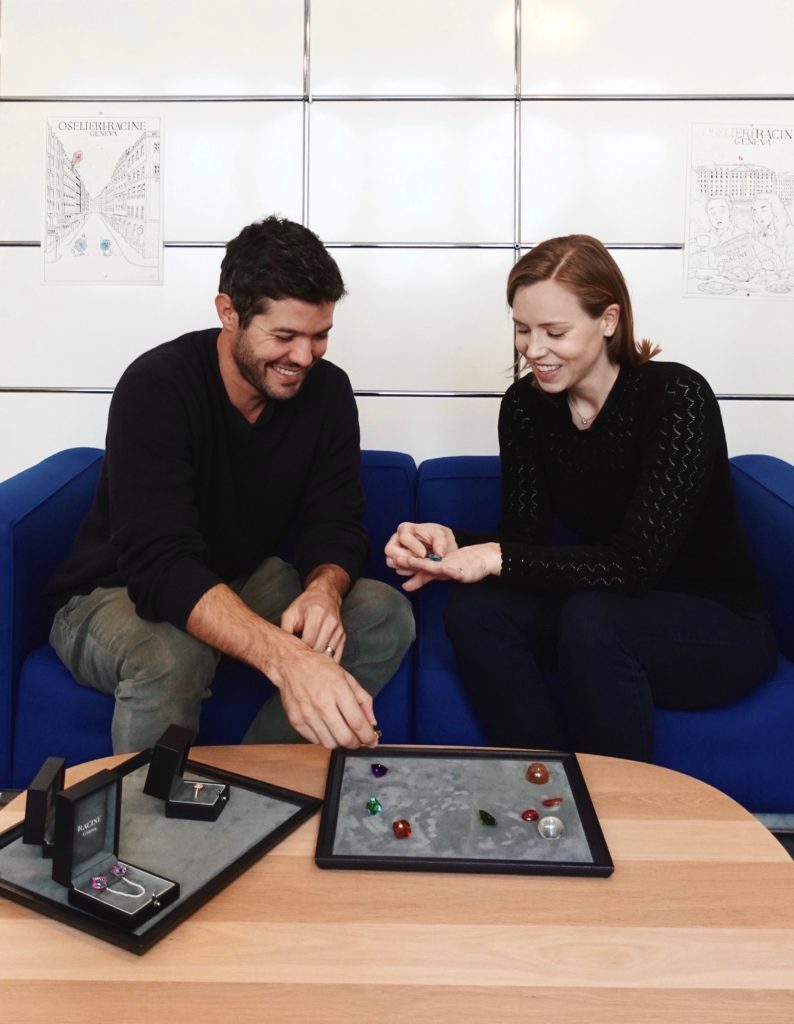 Since we last spoke, what has Racine been up to? Tell us a little bit more about your latest designs?

M&P: Of course, this was a strange year for many businesses in Switzerland and around the world too. Although we didn't get to travel to different jewellery exhibitions—which typically helps us to promote our collections—we spent the time building deeper connections with our local community. We really focused on enhancing our services and providing a more personalised customer service experience for our clients. We similarly strengthened our relationships with artisans, which makes the creation process more efficient. Despite the situation we ended up having a great year, and because we hand-craft our jewellery locally, our processes were not affected.
What are your favourite creations from this year and why?
Miriam: I really loved creating the Sabal earrings: with old-cut diamonds in a white gold setting, inspired by Art Deco style palm leaves. Our client wanted something unique yet timeless, and these earrings achieve just that. The colourless diamonds are neutral and can be worn with anything, yet their movement as they flow from side to side creates a dazzling effect—I love how such a simple design can be so beautiful.
Pedro: I love all of our creations, as each design is inspired by a personal idea or experience, so they all resonate with me. But we recently came across a sapphire stone, with a particularly elongated shape that you wouldn't normally find. Stones like these inspire us, and depending on their individual characteristics; such as shape or colour, we are inspired to create a totally unique design.
As gemologists and designers, what's your favourite type of material or gemstone to work with?
M&P: It's quite difficult to say, since each gemstone or material— combined and set in a different format—enhances the beauty of the other and creates a unique effect. Since we only work with precious materials and gemstones, we're excited by each creation, knowing that the outcome will be of the highest quality. As we mentioned earlier, we're also driven by the history of the gemstones themselves: whether its a Brazilian stone mined in the 1800s, or a pair of old-cut diamonds within a piece of jewellery from the 1930s, the character of the stone motivates us to design.
Many of your pieces are made from old-cut diamonds and antique gemstones. What does this mean and how does this contribute to being a more sustainable brand?
M&P: It's all about knowing where your materials come from, and trying to use what's available before sourcing new materials and stones. A lot of the processes—such as building mining facilities or using machinery to extract the materials—can have numerous harmful impacts on the environment. When you hand-craft locally and re-purpose already sourced gemstones, you not only give a new life to the stones, but stimulate the local economy while limiting environmental damage. Even after removing the gemstones from antique jewellery, we recycle the leftover gold with Swiss refineries, who return it to the market where it can be re-used.
When you started your business did you always plan to be sustainable?
M&P: We were initially driven by creating beautiful pieces of jewellery, with an outstanding quality and unique design, that would give our clients joy. Sustainability was not the driving force behind our brand, but instead, a naturally occurring result of our business model. Through hand-crafting our jewellery with local artisans, we not only ensure the highest value and longevity of our pieces, but also minimise our carbon-footprint and empower the local community. It's a great feeling knowing that our processes — the time spent handcrafting, carefully preparing and reshaping—make our jewellery last longer and produce less waste.
What makes Racine different from other jewellery brands in Geneva?
M&P: It's the combination of our transparent jewellery making process and total dedication to crafting beautiful, timeless pieces of jewellery. Because of our strong relationship with local craftsman, we are present at every step in the creation process and can ensure that our jewellery is made to the highest of standards. We accompany our clients at every stage of their jewellery journey, listening to their needs and making all the necessary design changes that they may want. It's our transparent relationship with both clients and artisans, that sets us apart from other brands and allows us to maintain our sustainable practices.
What do you think is the future of sustainable jewellery?
M&P: Hopefully sustainability will be integrated into every aspect of the jewellery industry. Whether its transitioning to small scale mining and minimising the waste from jewellery production, or investing locally in smaller brands with authentic artisans, people will hopefully become more eco-conscious, and want to help where they can. The new generation are definitely more aware, and are starting to value the quality and uniqueness of traditionally crafted jewellery.
Originally built in 1912, Le Grand Bellevue is Gstaad's oldest palace hotel with a prime location in the historic town centre. But it's far from your traditional alpine resort. Following a year-long revamp by visionary owners Davia and David Koetser, the alpine gem reopened with a striking new style. The designers cleverly reinvented the hotel, modernising its interior with youthful colors and eclectic, art-deco finishings, while conserving its old-world charm. Nestled in its own pristine parkland with well-kept trees and hedges, Le Grand Bellevue offers a wonderful sense of privacy — yet being only a minutes' walk from Gstaad's buzzing promenade, with ski stations just 5 minutes away by car, the hotel is a luxury traveller's dream.
Take a closer look at their one of a kind pieces, handcrafted traditionally in Geneva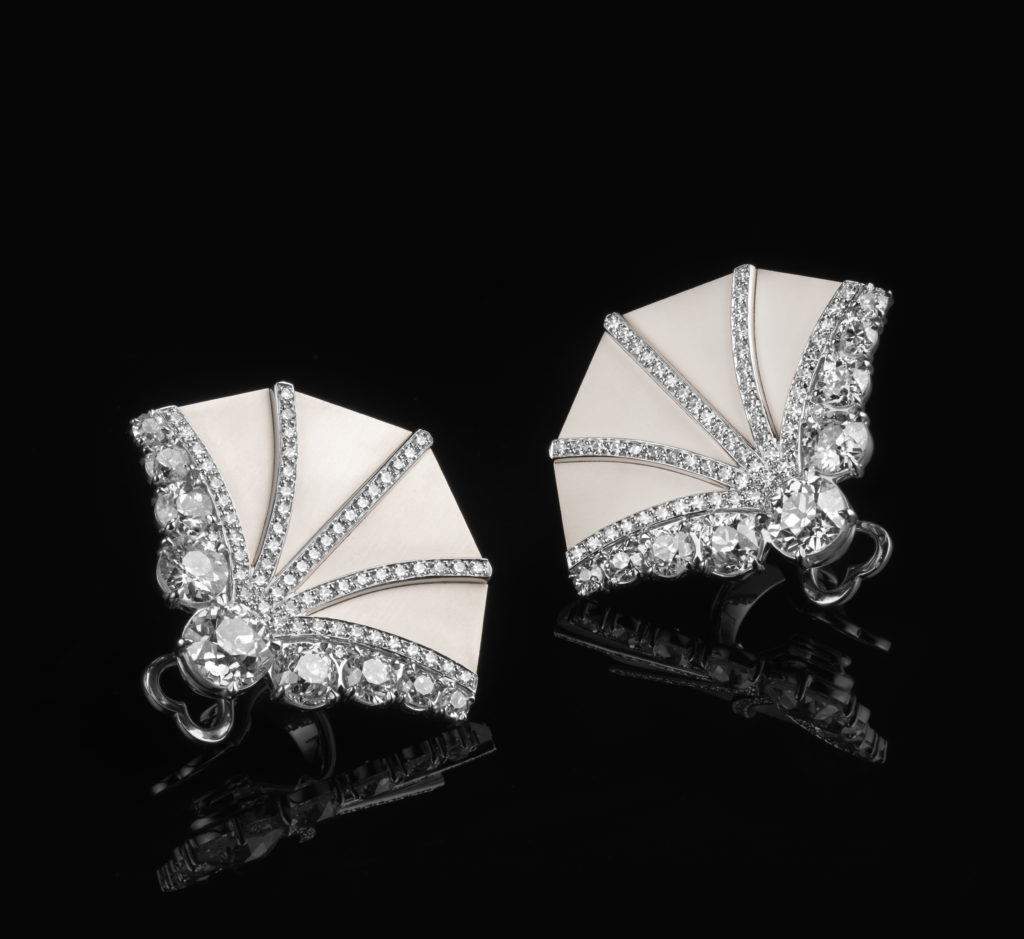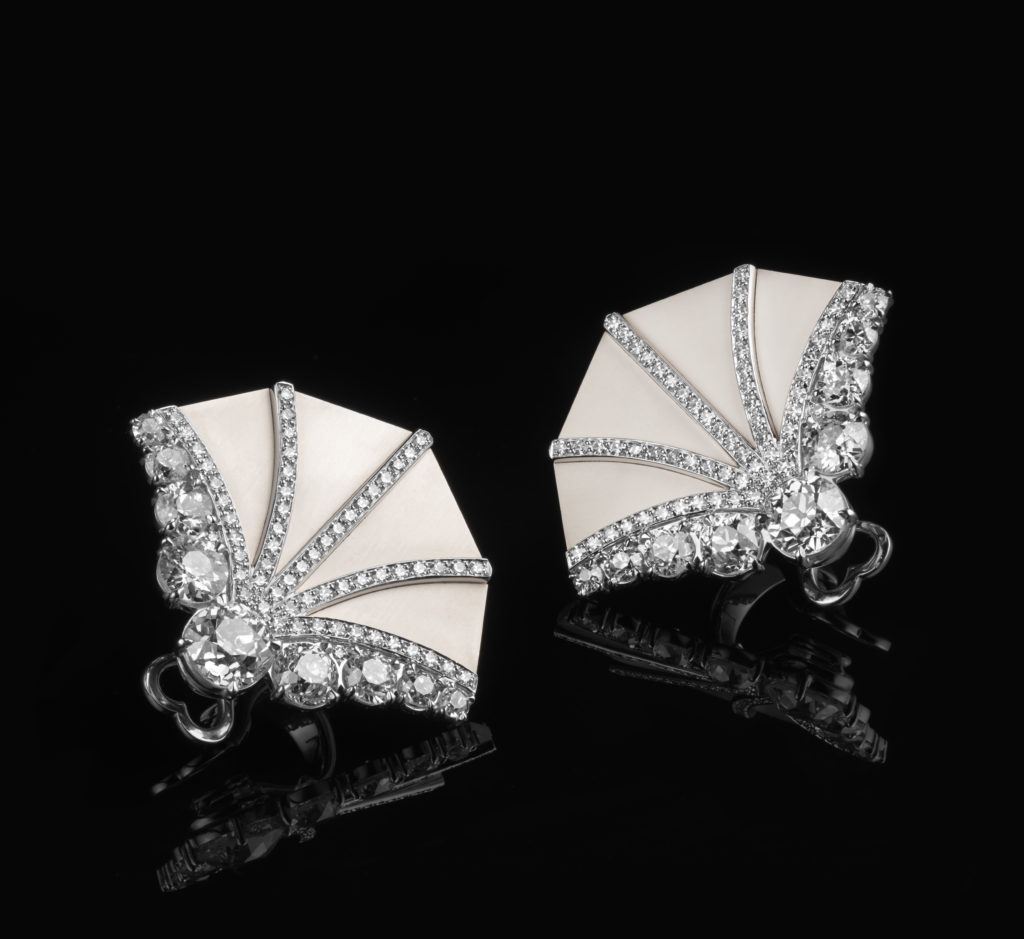 Elevated Living Newsletter
Sign up to our weekly newsletter and get inspiration and news delivered straight to your inbox.